---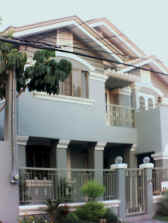 Houses for Sale
Listing 1 - BF Homes Paranaque and nearby subdivisions like Tahanan Village, BF Resort and Ayala Alabang.
Listing 2 - Brand new homes at Menlo Park; Elysium Townhomes; Courtyards of Portofino in Alabang; Ponte Verde at BF Resort, Las Pinas and Makati condos, beach resorts and more..
Click here for BF Homes Paranaque Houses for Sale - listing 1
Click here for Other Metro Manila Subdivisions - listing 2
Click here for the BF Homes Paranaque Properties Home Page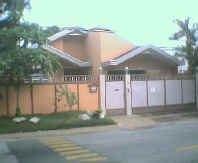 If you could not find anything you like from the listings, please email us the description and price range of the house you are looking for and we will try find a house that matches for you.
Houses for Lease
We have a listing of houses for rent in and around BF Homes Pque. But since house rentals have a much faster turnover rate, it is difficult to keep a published, up-to-date inventory listing here on the website. email us your house specifications and we will try to find a match in our inventory.
Menlo | Elysium | Graceland Mansion | KL Mosaic Condo, Makati | Mosaic Greenbelt Condo | Ponte Verde | Fountain Breeze Condo Sucat | Canyon Woods Tagaytay | Portofino | Grand Towers Condo | Renovate | BF Trivia | Digital Filipino Web Awards | Contact Us
---